Maine Coyote Hunting
Directory of 5 Maine Coyote hunting lodges, guides and outfitters in Maine.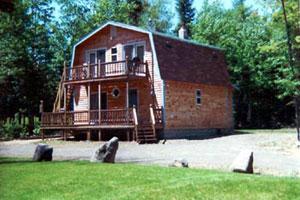 352 Stickney Hill Road, Brownville, Maine 04414
Phone: (207) 965-8875
At Gunsmoke Lodge we offer the camp for rent for those that like to chase other small game such as Coyotes, Snowshoe Hare, Grouse and Woodcock. There is excellent hunting for rabbits in the area and we have two outdoor kennels for your hunting companions. Grouse and Woodcock are abundant and we can point you in the right direction. Contact us for dates of availability.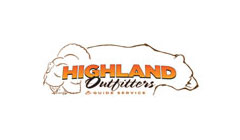 2 Bramble Rd, Bridgton , Maine 04009
Office: (207) 647-3560, Cell: (207) 650-6097
Here at Highland Outfitters and Guide Service we offer Hunting and Fishing in the Western Mountains and Lakes of Maine along with Bear and Moose hunting ( zones 6&11) in Northern Maine. Our home base is on the Beautiful Highland Lake in Bridgton Maine. Bridgton is a small town in the heart of the Western Lakes and Mountains Region.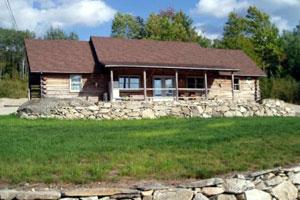 Aurora, Maine 04408
Phone: (207) 584-2004
At Hillside Guide Service all our guides are Registered Maine Guides. Scott Beede, Hillside owner, holds a Master Maine Guide's License. Hillside has over 130,000 acres of woodland available exclusively to Hillside Hunters. This makes for great year after year hunting success. We provide guaranteed active baits for bear, lodging, home cooked meals, guide service, and transportation. We scout throughout the year for the absolute best places to put you so you'll have a great chance at a trophy animal. Besides Bear, Bobcat, and Whitetail we offer guided Moose Hunts and Coyote Hunts. All hunts include 5 days hunting, 6 nights stay in our lodge, transportation, guide service, and home cooked meals. Give us a call or send us a message with our handy contact form and we'll send you a brochure and answer any questions you may have.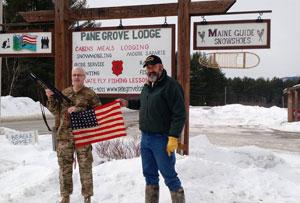 823 Ridge Rd, Bingham, Maine 04920
Our guided hunting trips are all inclusive, with delicious, home-cooked meals, clean & comfortable lodging, necessary transportation and equipment, and the best guide service around! Bob Howe, owner, has been guiding sports for over 38 years! He is highly regarded in his field by other guides and outfitters, and recommended by many. Currently offering guided trophy deer hunts, snowshoe hare hunts, black bear, turkey, wild upland game bird, and coyote hunting.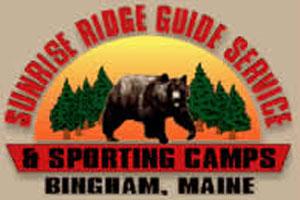 117 Donigan Road, Bingham, Maine 04920
Phone: (207) 672-5551
Maine Coyote Hunts - Guided