Nevada Coyote Hunting
Directory of 2 Nevada Coyote hunting lodges, guides and outfitters in Nevada.
575 East Sixth Street, Battle Mountain, Nevada 89820
Phone: (775) 635-5609
Coyote hunting is typically done by setting up and using calls to draw the animal in. Our coyote hunts take place on both public and private lands. When predator hunting, we generally use UTVs and 4 wheel drive pickups. More information about regulations may be found at www.ndow.org.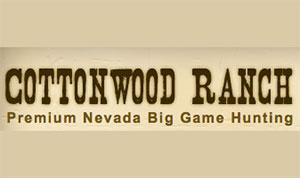 HC 62, Box 1300, O'Neil Route, Wells , Nevada 89835
Blain Jackson: (208) 852-1111, Scott Christensen: (208) 852-2586
Our coyote hunts are either calling or spot and stalk type. Our guides use the finest optics for spotting and shot calling. We will be moving repeatedly to provide most shots and assisting you in locating targets and estimating range. Long range and precision shooters are very welcome.